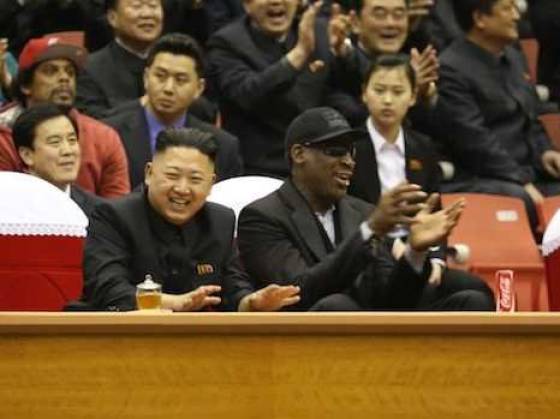 Kim Jong Un lived out a childhood fantasy when former Chicago Bulls star Dennis Rodman visited.
Everyone in the family is apparently a huge Chicago Bulls fan.
His father owned a video library of "practically every game Michael Jordan played for the Chicago Bulls." Kim Jong Il tried unsuccessfully to get Jordan to visit in 2001.
Kim Jong Un had tons of Jordan posters as a kid. Brother Kim Jong Chol was photographed as a child wearing a Bulls Jersey: No. 91 — Rodman.