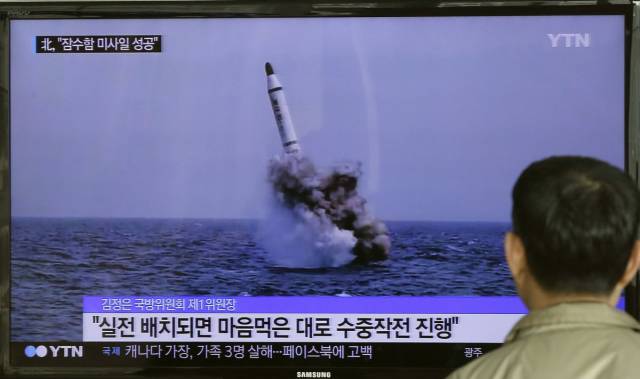 Kim Jong Un has continued to be belligerent with South Korea and the West throughout his rule in hopes of bolstering his authority.
North Korea has continued to test ballistic missiles and nuclear devices under Kim Jong Un's rule, despite the threat of sanctions. In 2012, the country launched its first satellite into space. And since Kim Jong Un has taken over, the country has continued to push ahead with its construction of ballistic and nuclear weapons.
In 2013, North Korea conducted its third-ever nuclear test and its first under Kim Jong Un. And in April 2015, a top US general warned that North Korea could develop nuclear missiles capable of reaching the shores of the western US.