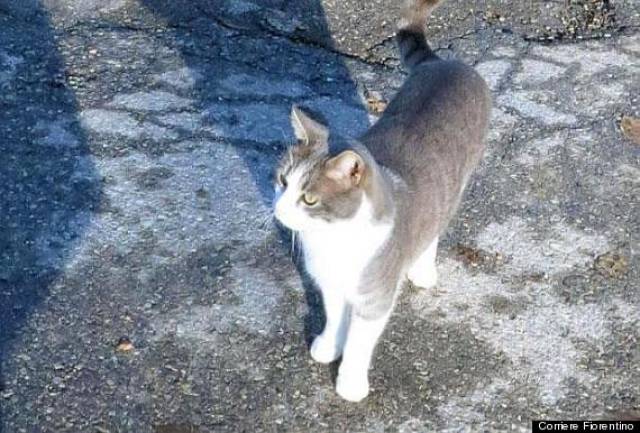 A cat named Toldo visited his deceased owner's grave every day for over a year leaving small presents at the grave. The gifts usually consisted of leaves, sticks, twigs, plastic cups or paper towels.
Ada told Corriere Fiorentino that no one noticed the cat's behavior when he followed Iozzelli's funeral procession until later when he began to make his regular trips to the cemetery, bringing little sprigs and gifts to the gravestone. "Sometimes he comes with me and sometimes he goes on his own," Ada added.
The day after the funeral, they found a sprig of acacia on the grave, then later that evening, they saw Toldo standing guard at the grave. The story quickly spread out in the village. Many people also witnessed it. "The whole town knows about him now," Ada said.