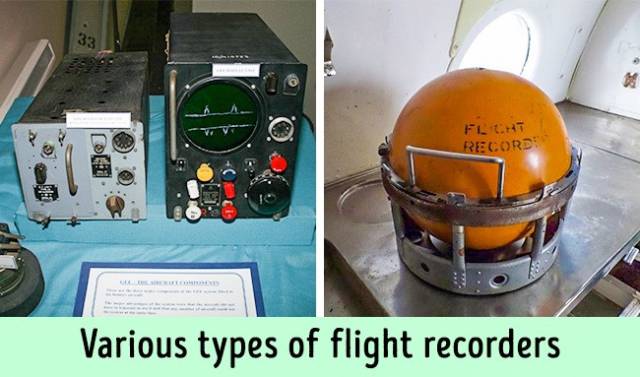 Black box
Paradoxically, a black box nowadays is usually an orange sphere. There are several versions as to why it got its name:
- The first flight recorders were black and rectangular.
- Because of their mystique: their contents remain secret for almost everyone.
- The first recorders used to get covered in black soot after a plane crashed.