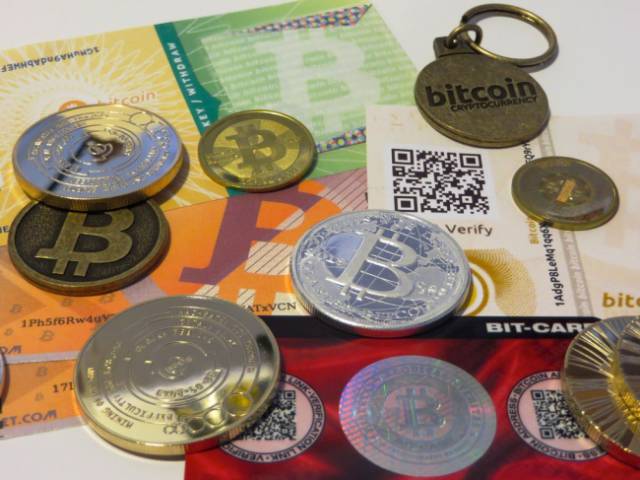 Bitcoins
To be more precise, bitcoins don't look like anything: they are a digital currency with no physical equivalent.
However, since 2011, the company Casascius Bitcoin Mint has been issuing "cash bitcoins." The coins bear an address and a key hidden under a hologram.
These tokens and cards are used for cash payments. They are also an object of keen numismatic interest.