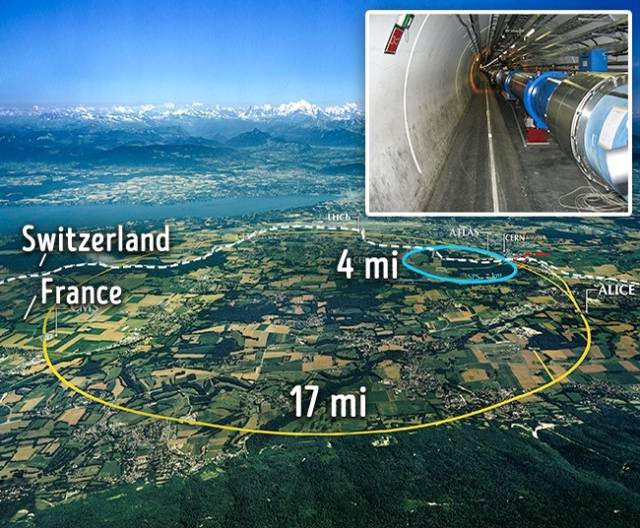 The Large Hadron Collider
The world's largest experimental facility is located next to Geneva, on the border of Switzerland and France. It can't be seen from above since it is below the ground.
To put it crudely, the collider is a 17 mile (27 km) long closed pipe where elementary particles are accelerated and collided to see them decay into even smaller fragments.