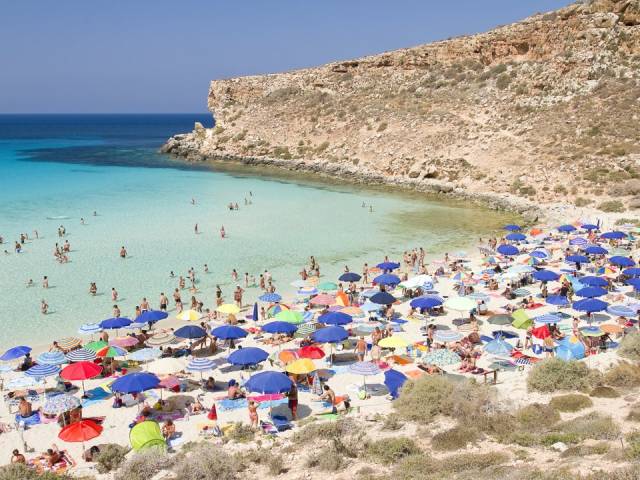 Spiaggia dei Conigli, Lampedusa, Sicily
Conigli means rabbit in Italian, which is why this beach is often referred to as Rabbit Beach in English. Despite its name, the beach doesn't have rabbits, but you will probably run into turtles and other marine life.
And since the beach is located miles off the Sicilian coast, on the tiny island of Lampedusa, you'll feel like you're in a remote, rocky corner of paradise.