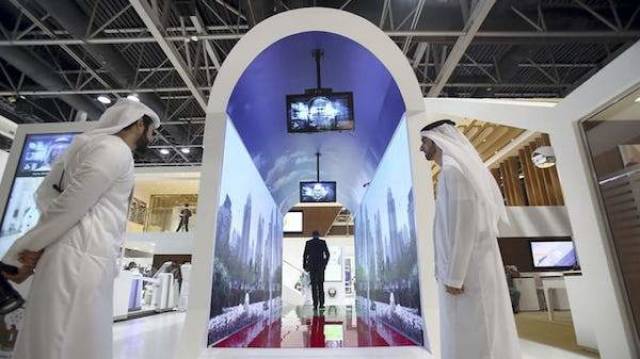 The walking tunnel in the Dubai International Airport
This one is still in progress, but it's gonna be a doozy. This tunnel will run through the customs area of the airport and feature immersive, photo-realistic videos and panoramas to entertain travellers.
The hidden part of it, however, is that there will be over 80 face-scanning cameras that will match you to a database and determine if you're a threat or not. Wow.