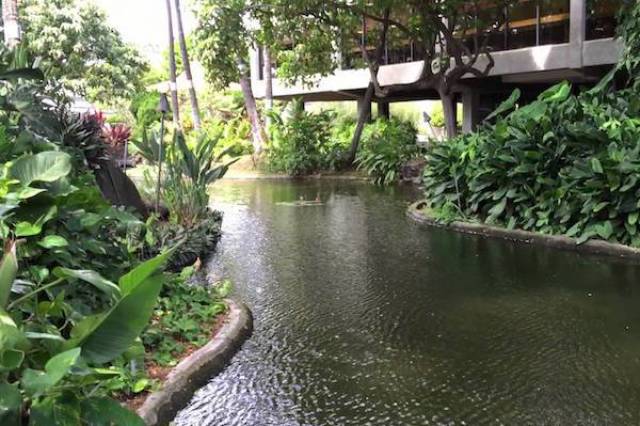 The hidden gardens at the Honolulu Airport
Sure, it's hard to hide a garden as large as this one, but most travellers through the Daniel K. Inouye International Airport (once known as Honolulu Int'l), claim they've never noticed it.
The Cultural Gardens are a mix of Japanese, Hawaiian and Chinese themes are are located near the Y concourse in the main international terminal lobby. Take a second to enjoy the foliage and watch the fish, before you move along your journey.