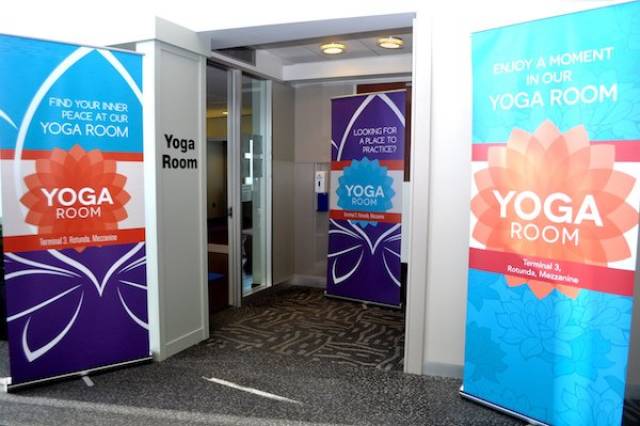 Yoga at Chicago's O'Hare Airport
Having just flown through there, I didn't even know it existed. But if you're stuck there for a long layover, then here's a place to get your zen on.
If you hit up the Terminal 3 Rotunda, you'll find a 16'x15′ room with mirrors and windows to help you practice finding your calm.