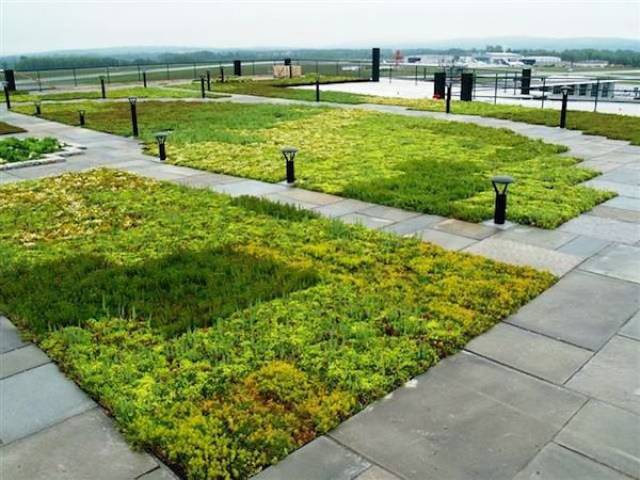 The green roof at the Burlington, Vermont Airport
Back in 2011, a 13,000 square foot garden was installed on the roof of a parking garage at this airport. You'll need to climb 6 flights of stairs and go through some unmarked doors, and you'll find yourself in the green space.
Sadly, the roof has deteriorated over the years as no one's been maintaining it.