Izismile.com » Tag cloud » horses
Posted in
Animals
27 Sep 2017 / 2729 views
Posted
by BatGirl
in
Blogs
10 Sep 2011 / 978 views
Posted in
Pictures
7 Oct 2010 / 11256 views
Posted
by admin3
in
Pictures
29 Jul 2009 / 8052 views
Well, in time of war, you've got to do what you've got to do, otherwise…
Poor horses!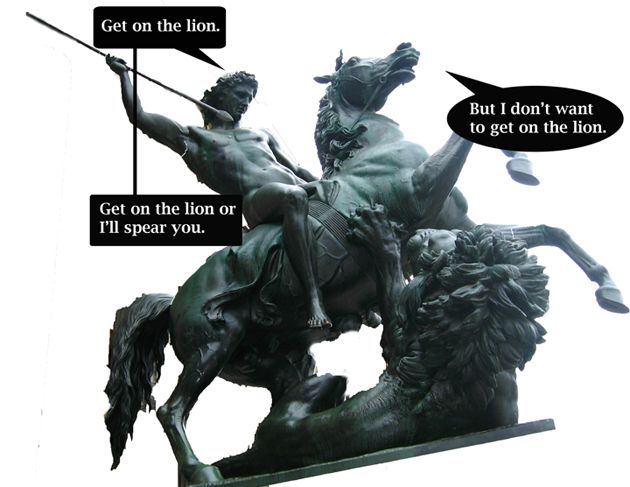 Posted
by sym
in
Pictures
7 May 2009 / 4124 views
The Kentucky Derby is held annually in Louisville, Kentucky. The race is known in the United States as "The Most Exciting Two Minutes in Sports" for its approximate duration.
Here are some amazing shots from this year race.