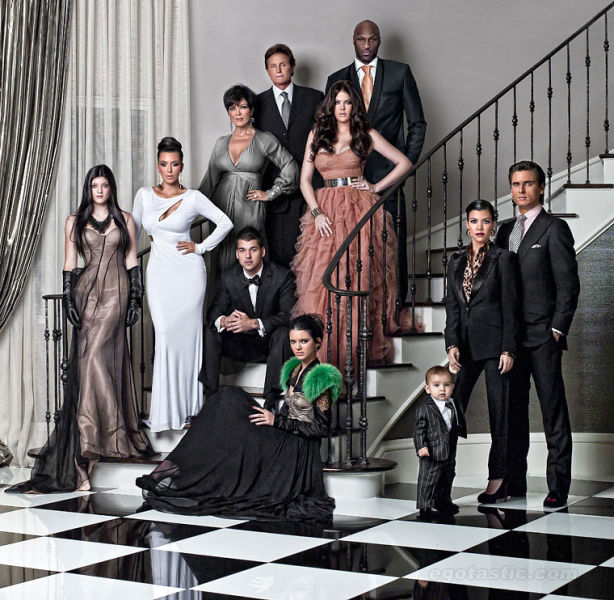 Kardashian Family Christmas Card is Soooo Fashionable and Mafia-Like
Who says you can't make a Christmas card where everyone is serious and fashionable at the same time? Well, the Kardashians have that in mind when planning their Christmas card. Their recently Christmas card photo was released in the public that featured 11 members of the Kardashian family, including Lamar Odom, 1 year old Mason Disick and father Scott Disick. It kind of reminded me of a rich, modern Mafia group who dress up to kill. Which is a disadvantage though because something is missing in the picture: I don't feel the spirit of Christmas. Compared to their previous cards, this feels like a card for a funeral or Halloween. No offense there.
Plus, it's not unique. The staircase shot is so old-fashioned that people are not surprised by it anymore.