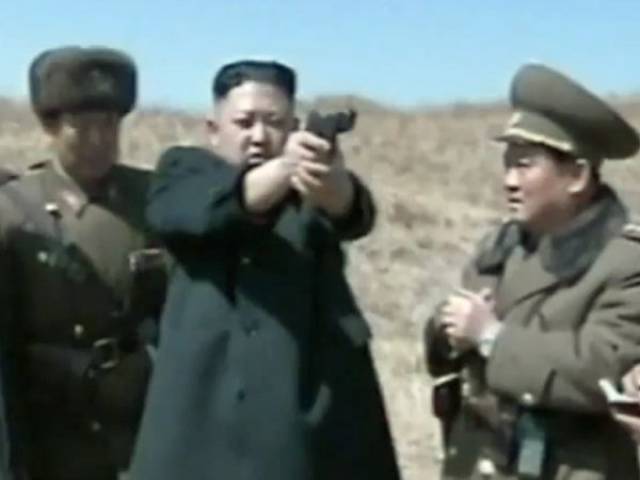 But recently, things haven't been going so well.
In 2013 he was reportedly the target of an assassination attempt. South Korean intelligence believes the young leader was targeted by "disgruntled people inside the North" after he demoted a four-star general, which resulted in a power struggle.
Perhaps as a means of reasserting control, Kim Jong Un has become extremely belligerent, shutting down all links with South Korea and threatening thermonuclear war against his neighbor and the US. His father and grandfather used to make these threats all the time without following through.