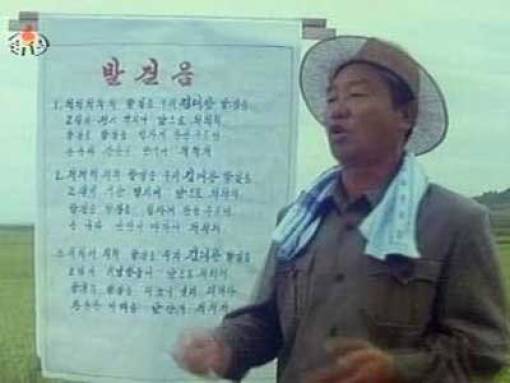 Kim Jong Un has a theme song known as "Footsteps."
"Footsteps" looks and sounds like a propaganda song from the Soviet Union.
The song calls people to follow in "Our Admiral Kim's footsteps." Here's a sampling of the lyrics:
Footsteps, Footsteps ... spreading out
further the sound of a brilliant future
ahead ... tramp, tramp, tramp, ah,
footsteps.