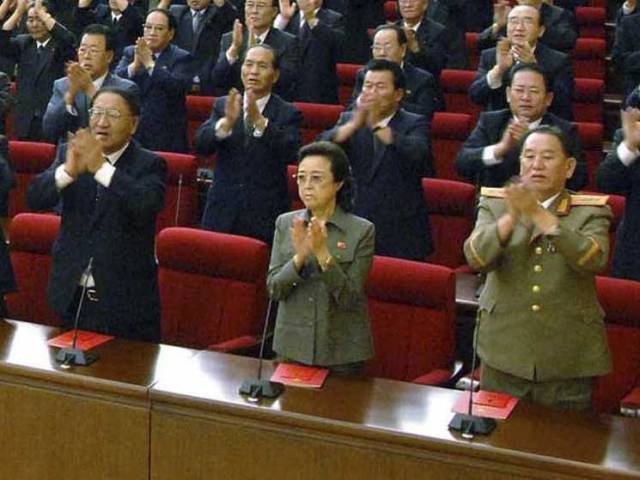 Some originally believed that Kim Jong Un's aunt and uncle were actually calling the shots.
Among Kim Jong Un's most trusted advisers were his aunt Kim Kyong Hui and her husband, Jang Sung Taek, both 66. The couple was reportedly ordered by Kim Jong Il to control the country's military and help the young leader consolidate his position while he gains more experience.
At a meeting of the DPRK Workers' Party, both were photographed sitting close by. Their most important job, it seems, is to push his role as a powerful figure among some generals who do not trust him, according to The Telegraph.