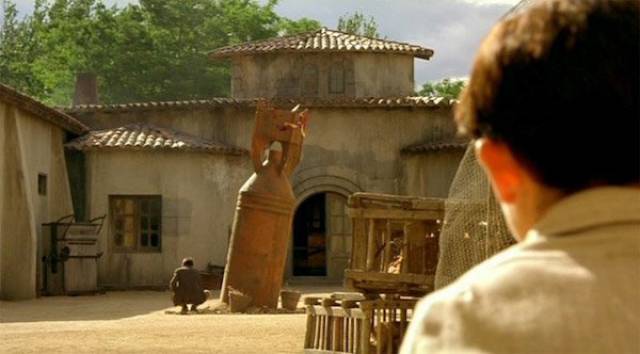 A literal bomb was dropped in my school playground.
We lived in Yuma aside the air force base and there were constant training and testing exercises. Often they'd drop dummy bombs into the proving grounds to practice accuracy.
Well one day a rookie accidentally dropped a dummy into our school playground at five in the morning. Military went in to collect it and realized that some idiot had loaded a real bomb into the plane that morning and what was laying there could've caused quite a crater.
School called everyone and said school was cancelled for the day. I'm not too sure what happened to the trainee or the person who loaded the bomb. It's an entertaining story to tell though. – Cranksta