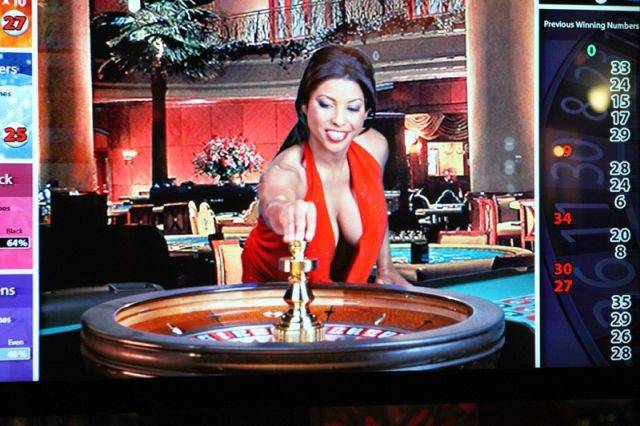 When the first online casinos appeared around 20 years ago, many experts have predicted that they will change gambling forever and they were right. Now, the world is witnessing the emergence of a new type of casinos that may have a similar impact – VR or Virtual Reality casinos.
Technically speaking, virtual reality is a simulation created with the help of a computer. The simulation uses 3D image or environment that helps people interact with the virtual environment in a physical way. One of the main disadvantages of online casinos was the fact that they've lacked the atmosphere of brick and mortar casinos, but virtual reality casinos are focused on eliminating this disadvantage.
A wide array of VR casino games
One of the most important factors that contribute to the player's decision to pick a casino is the list of games found in the casino's offer. The good thing is that these virtual casinos are offering many different casino games. According to some statistics, virtual reality slots, roulette, and blackjack are the most used VR casino games today. This means that VR players have similar preferences like ordinary online casino players.
It looks like most of the VR casino game developers have focused on virtual reality slots. This is quite logical because slot games are very popular and they are easier to create. Virtual reality slots come equipped with colorful and vibrant symbols, great bonuses and special features and a fantastic atmosphere that can take players in many different worlds. Just like ordinary online slots, they are using attractive themes like Ancient Egypt, Wild West, Folktales, Fairy Tales, Fantasy and other themes to attract players. Some of the most played VR slots found in VR casinos are Miss Midas, Jack and the Beanstalk, Dracula, and Starburst.
Besides slots, there are some popular virtual reality roulette games too. Many experienced gamblers are using these games because they are allowing them to place large bets. After the initial success of live roulette games, casino software developers have decided to create VR roulette. The rules are the same, but the atmosphere is way better. Of course, you can choose to play different variants of roulette like European and American roulette.
Finally, there are virtual reality blackjack games too. Once you place the VR headset on the head, you will sit on the virtual blackjack table and start playing. So far, there are a few versions of VR blackjack, but there are a few developers that have revealed their plans to introduce new versions.
The pros and cons of Virtual Reality casinos
There are many different benefits and a few downsides of playing Virtual Reality casino games. First of all, these specific casinos can help you feel the atmosphere of brick and mortar casinos without leaving your home. This is something that online casinos have missed. In addition, there is much more socialization in these casinos. Some of these casinos are letting their users chat with each other which make the experience unique and enjoyable. In some cases, players can also interact with the dealers too which contributes to the overall atmosphere.
Although this is a relatively new concept, the most popular VR casinos have included a few dozens of VR casino games in their offer. You can play many different VR slots, VR roulette games, and VR blackjack games. Follow the latest news because the number of VR casino games is growing almost on a daily basis.
Thanks to Virtual Reality casinos, players are getting a chance to relax and enjoy something completely new. Obviously, similar to online casinos, you can win real cash without visiting a physical casino. All it takes is a computer, a VR headset and an Internet connection to get started. You can play from any place you want and at any time of the day or night. As a relatively new idea, VR casinos are updated regularly.
There are some downsides of playing games in VR casinos too. For instance, some players may get distracted when using their VR headset because of the detailed environment. However, after spending some time playing, you should get used to the atmosphere and figure out how to stick to your strategy.
Another potential downside is that the excitement related to the use of these casinos can make you want to spend more money in them. But, with a good plan, and especially good money management strategy you should be able to become a more stable and disciplined player and avoid potential dangers like this.
Virtual Reality casinos are the thing of the future at least when it comes to gambling and that's why we highly recommend checking these casinos.