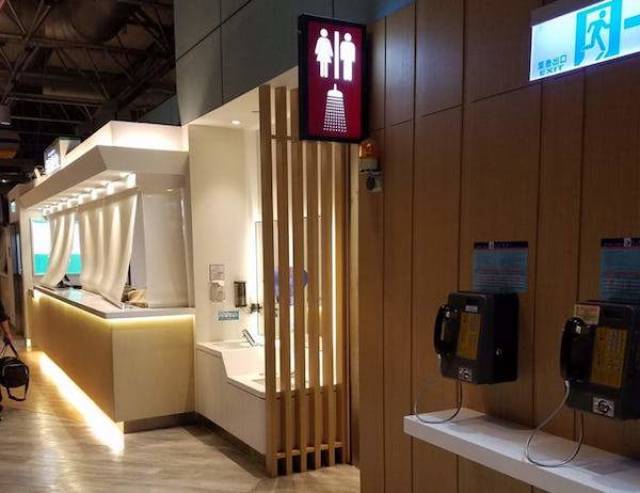 Hidden showers at the Taiwan Taiyuan Airport
In one of the premium lounges in the airport, there's a hidden sign that takes you to some refreshing shower area. While the shower itself is free, there's a catch. You have to buy the towel from the Spa and you only get 15 mins of hot water.
I'd take that in a second.