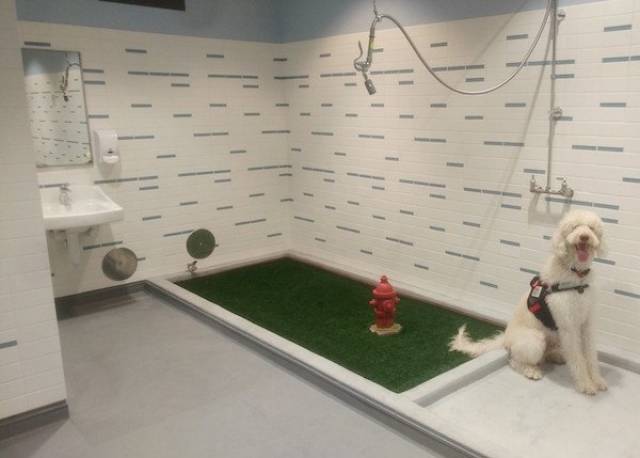 Pet relief area at the Atlanta airport
There's over 104 Million passengers that go through Hartsfield-Jackson Atlanta International Airport in a year, and a lot of those people have service animals and pets.
Each one of the seven concourses at the airport has a relief area for your animals to take a bathroom break. I'd probably take a leak in there too; that's fancier than sweet tea in the summer.