A hungry seven-month-old baby named Mahiga Gedi Farah who weighs only 7 pounds (3.4 kg) is in the hands of the mother in the hospital of the International Rescue Committee in the town of Dadaab, Kenya on July 26.
Mihag is just one of 800,000 children who officials warn could die across the region in the worst drought for decades.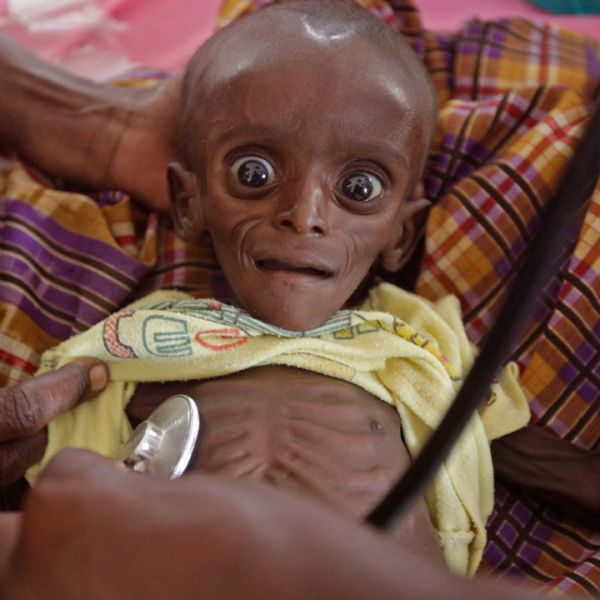 Hip it if you like it!