What do you think this is?
It is a 1902 vibrator that was used exclusively for medical purposes. A physician in 1859 claimed that a quarter of all women suffered from hysteria. One physician cataloged 75 pages of possible symptoms of hysteria and called the list incomplete; almost any ailment could fit the diagnosis. Physicians thought that the stresses associated with modern life caused civilized women to be both more susceptible to nervous disorders and to develop faulty reproductive tracts. So a solution was the invention of massage devices like this one.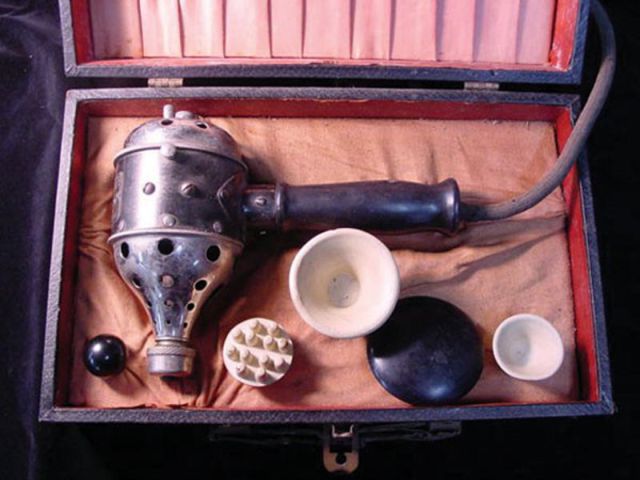 Hip it if you like it!