Wendy house for $19,999...
Two children walk outside the Grand Victorian wendy house, which costs $19,999 (nearly £13,000) in Finleyville, Pennsylvania. Super-rich parents bent on spoiling their kids are forking out over £65,000 to have luxury wendy house 'high streets' built in their gardens. Lilliput Play Homes provides the ultimate in rich kid playtime entertainment made up of whole miniature avenues containing replica fire stations, surgeries and houses. All of the playhouses have lavish interiors with accessories and furniture - and some even have working electricity for air conditioning should some of the kids get too hot. [Telegraph]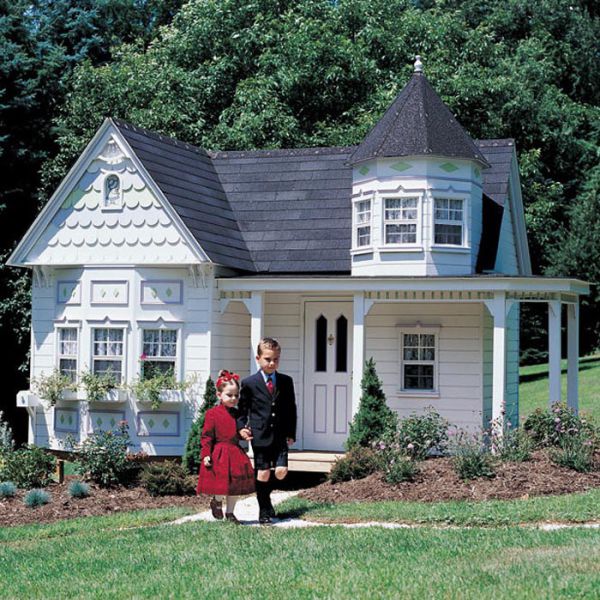 Hip it if you like it!