One of the places to visit on my lifetime list.
This is Bourtange, a star fort and village in Netherlands. The fortifications were initially built during the Eighty Years' War (c. 1568–1648) when William I of Orange wanted to control the only road between Germany and the city of Groningen which was controlled by the Spaniards. Until 1960 it was a simple village but eventually, it was rebuilt to its state of 1740-1750. Today Bourtange is an air museum.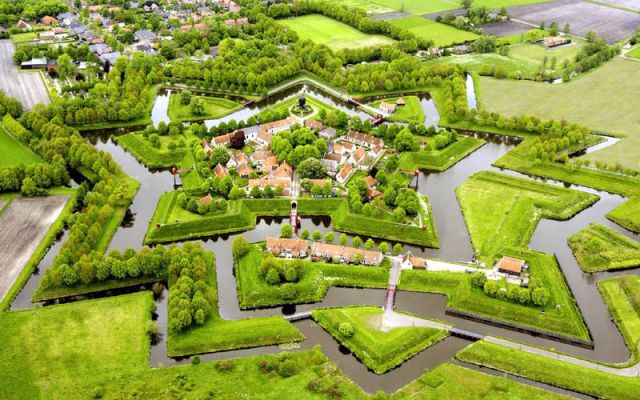 Hip it if you like it!