Artist Luke Jerram reproduced some of the deadly bacteria and viruses in glass.
Jerram created each virus and bacterium in its 'natural', colorless state.
Smallpox (left), Untitled future mutation. "This is a fictional virus, a future virus that has yet to be born" (middle), HIV (right)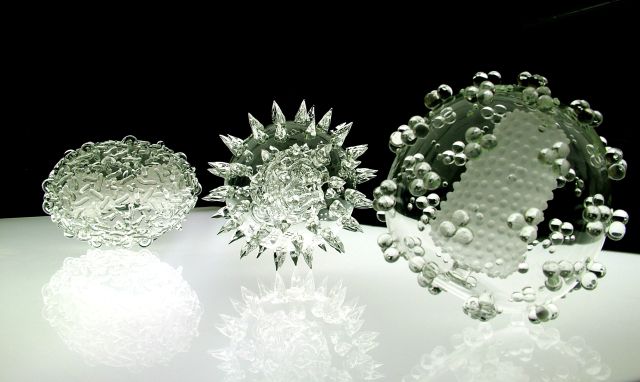 Hip it if you like it!