Paul Stender has come up with a novel way of making his car go faster - by strapping a cruise missile engine to its roof.
His 1967 Chevrolet Impala can now reach speeds of up to 300mph, fires out 30ft flames and leaves massive clouds of smoke in its wake. The monstrous motor has a 10,000bhp engine - the equivalent of 10 Bugatti Veyrons.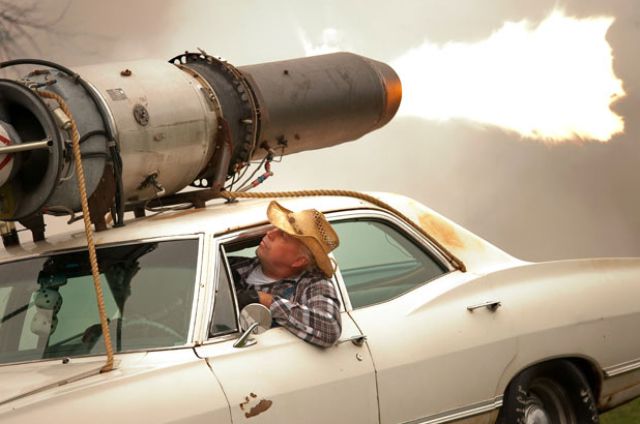 Hip it if you like it!