This is all the water and atmosphere on Earth.
For more details, go inside the post.
This is a depiction of all the water on earth (ice + fresh water + sea water) and all the breathable atmosphere on earth, in relation to the volume of the earth itself.
This same volume of air and water has been used and re-used by all living creatures for billions of years.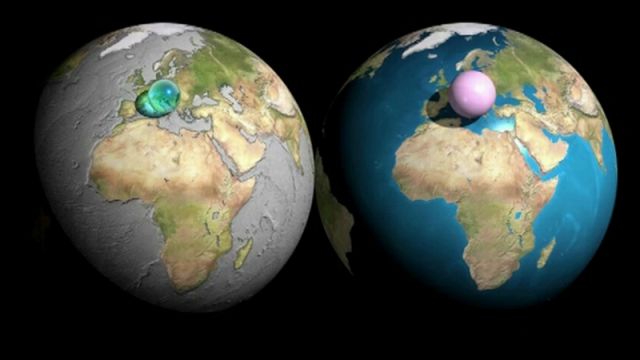 Hip it if you like it!