Amazing engineering.
UPD: Monitor-Merrimac Memorial Bridge-Tunnel is a bridge that becomes a tunnel. It is a 4.6 miles (7.4 km) crossing for Interstate 664 in Hampton Roads, Virginia, USA. It connects the independent cities of Newport News and Suffolk and is part of the Hampton Roads Beltway.
Thanks for the information to our visitor hahahaik.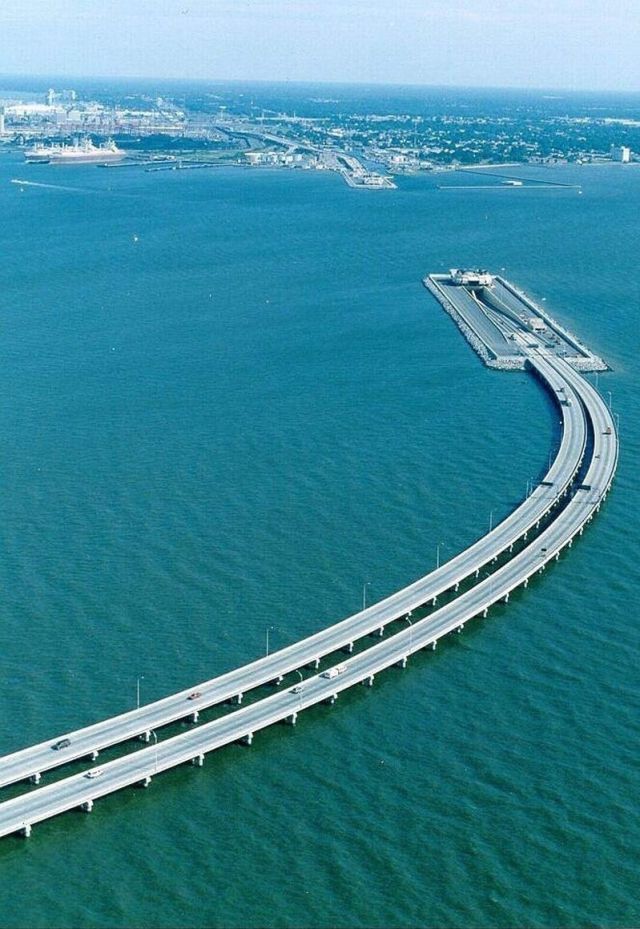 Hip it if you like it!