This drink is called Alien Brain Hemorrhage Cocktail.
To learn how to do it, go inside the post.
It is not difficult to make. You need to fill a shot glass halfway with peach schnapps. On top of it you gently pour Bailey's Irish Cream. When the shot is nearly full, you need to carefully add a small amount of blue curacao. When it settles, you finish the cocktail by adding a few drops of grenadine syrup.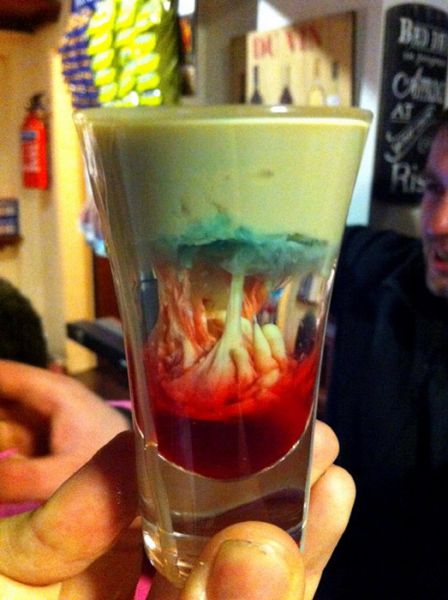 Hip it if you like it!