Arnold Schwarzenegger and Sylvester Stallone share the same hospital ward after performing stunts for the Expendables 2.
The photo has been uploaded by Schwarzenegger to his whosay.com page. As Arnold wittily noticed, now they are ready to shoot their next movie titled "The Tomb".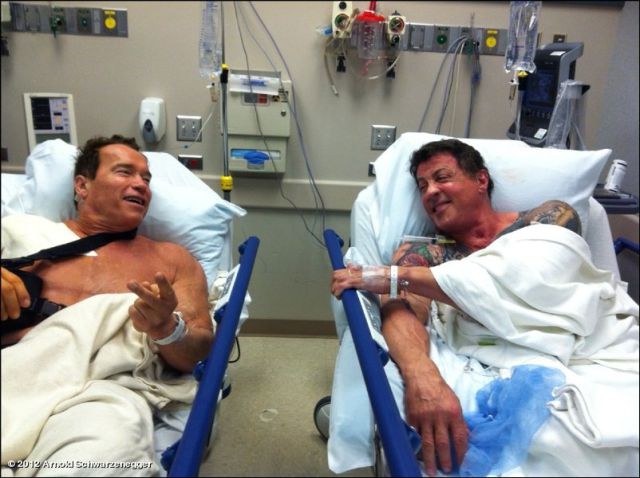 Hip it if you like it!