The picture of a race car not bigger than a grain of sand.
This nanoscale model that is only 285 µm long was created with the new super-fast 3-D printer developed at the Vienna University of Technology. Conventional 3-D printing speeds used to be measured in millimetres per second. The new printer, which applies two-photon lithography, is capable of creating highly accurate 3-D solid structures within the liquid resin at an amazing speed of 5 meters per second.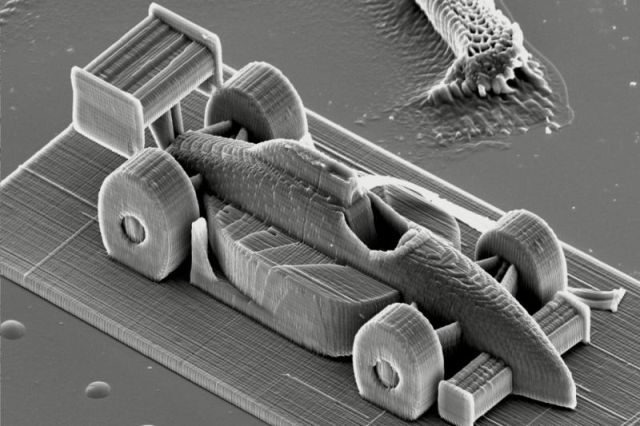 Hip it if you like it!