This can be truly called a "diamond ring." But I wonder who will buy it for such a price. More information after the jump.
It's probably the first ring that can be properly called a "diamond ring", since it's made entirely out of a block of diamond, it took Swiss jeweler Mohamed Shawesh over a year to carve it, it weighs neither more nor less than 150 carats and it's expected to sell for $70 million. Diamonds are forever!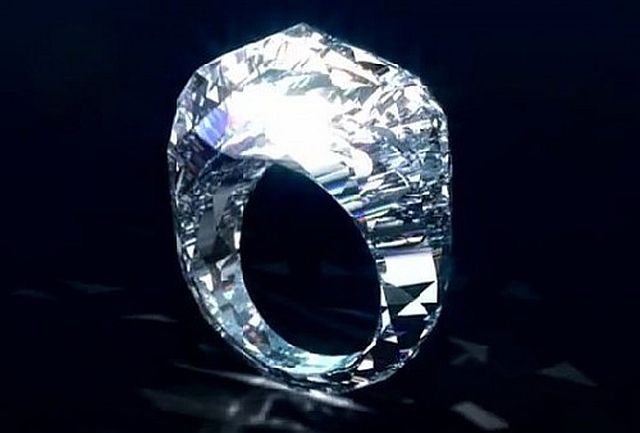 Hip it if you like it!