It's not a painting but a photograph. Photoshopped? Nope.
This amazing shot was done without any special effects or any photo editing software. It was taken by renowned photographer Frans Lanting in the desert of Namibia, namely in the Namib-Naukluft National Park.
To achieve such a photograph, which was voted "Photo of the Month" by the magazine, the photographer took a sand dune in the sun while the bare trees in the foreground are in the shadow.
Click the green cross in the top right corner of the image to view a full size picture.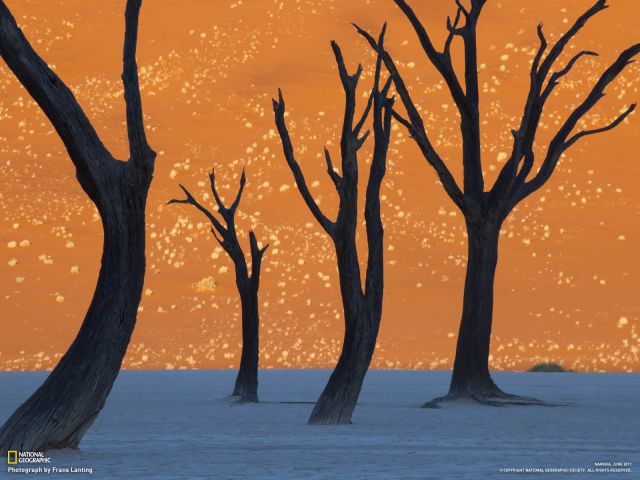 Hip it if you like it!