A man saving his partner's life after he has been struck by electricity.
This dramatic photograph, called "Kiss of Life" appeared in newspapers around the world in 1967. The photo showed an apprentice electrical lineman, R.G. Champion, who had come into contact with a 4,160-volt line, being resuscitated by a fellow lineman, J.D. Thompson, as he dangled from the top of the pole. Champion lived through the ordeal and died of heart failure in 2002. Thompson is still living.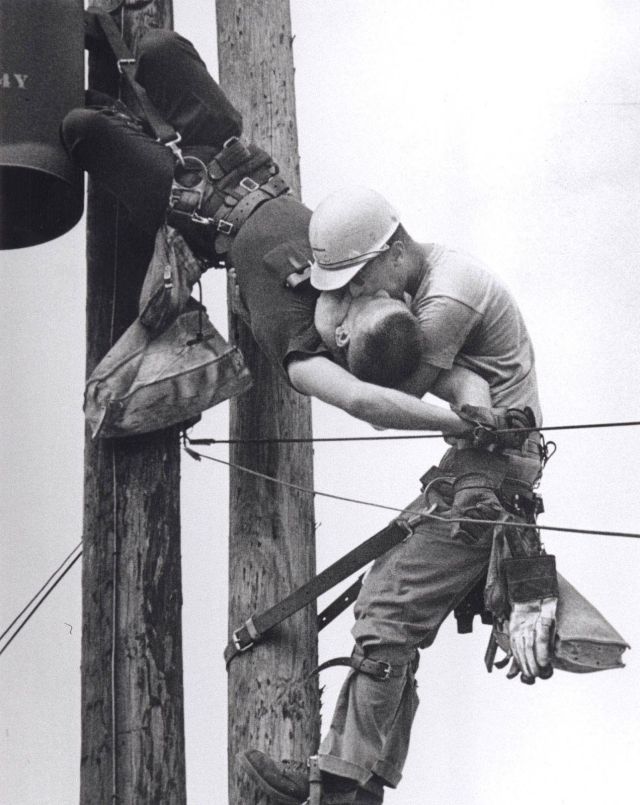 Hip it if you like it!