Faith in humanity restored. Learn more inside the post.
On a freezing day of November 14, NYPD officer Lawrence DePrimo, while on duty in Times Square, saw a barefoot homeless man. The officer left and shortly returned to offer him $100 boots and a pair of socks.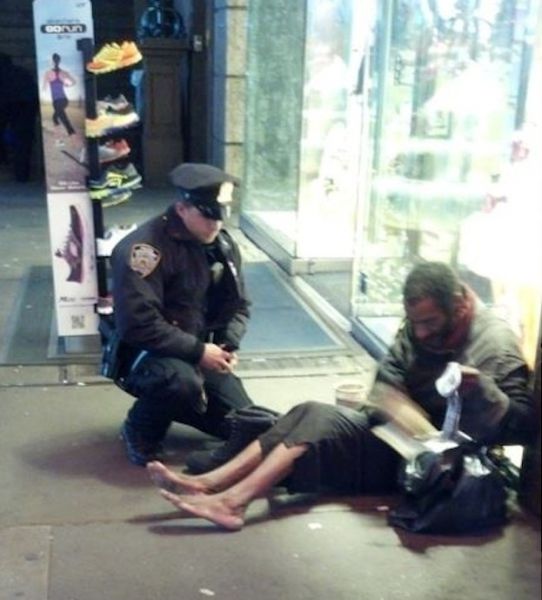 Hip it if you like it!