This map was created by Massimo Pietrobon and shows the countries of the world as they were thought to look in prehistoric times. This single, big continent was called Pangaea.
Click the green cross in the top right corner of the picture to see it full size.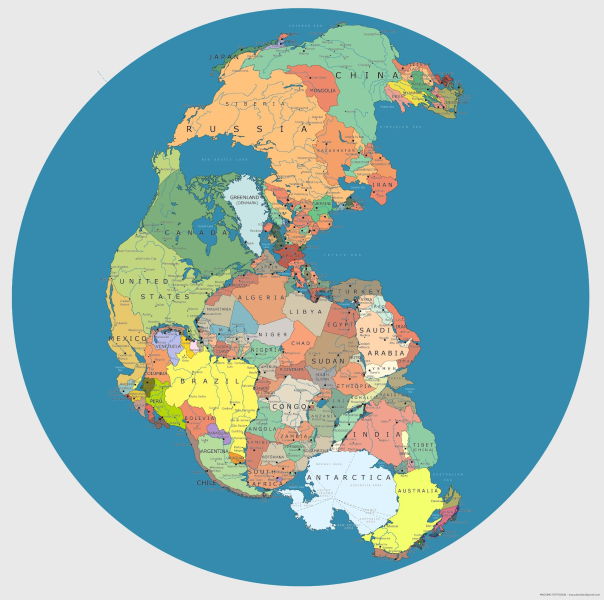 Hip it if you like it!