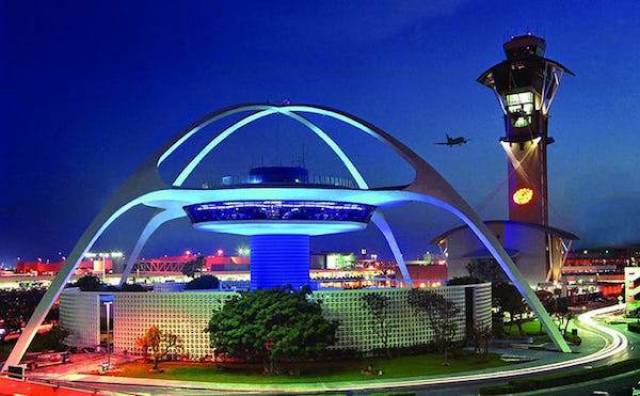 Observation tower on top of the LAX Theme Building
Sitting in the middle of LAX is this flying saucer shaped building. Hosting the Disney-designed Encounter restaurant from 1997-2013, it's now the Bob Hope USO centre.
If you take the elevator all the way to the top, there's an observation deck that gives you amazing views and a sense of serenity amidst the bustling airport.